Pretty Fairy Necklace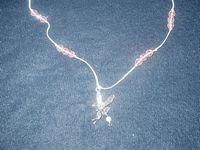 Made on white linen cord, with Pink Czech Beads. Silver Tone Fairy holding a Rose Quartz Bead.
12.99
Purple Jewel Necklace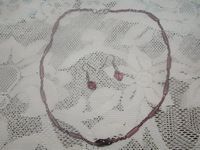 Mix of Purple Seed and Czech Beads.
Earrings are on Silver tone Wires and
Have a Czech Bead.
12.99
Star, Moon And Sun Necklace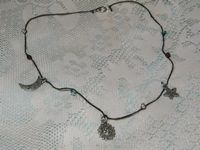 Made on Black Linen Cord, With Silver tone Charms and a mix of Beads.
9.99
Blue Ice Necklace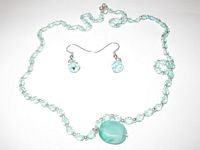 Blue Czech Beads, with a swirl Bead in the center, Earrings are Czech beads to match.
12.99
Ice Necklace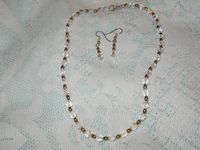 Made with Clear Czech Beads and Brass Beads.
12.99 Sale 9.99
Amathist Drop Necklace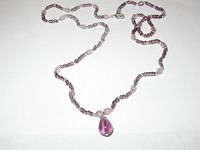 SOLD
Bone Style Necklace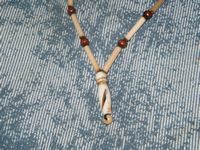 Bone look bead, and a mix of wood beads.
9.99
Moon Necklace
Moon Necklace with Blue Czech Bead on linen Cord with Silver tone beads. Measures 17"
9.99
Purple Bead Necklace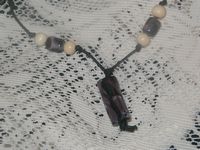 Purple Swirl Bead Necklace Bead.
Made on Black cord, wood beads and Glass Swirl bead!
Really nice necklace! 16".
18.99 Sale 16.99
Mixed Bead Necklace and Bracelet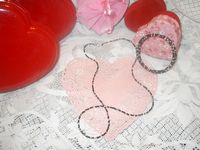 16.00
Pink Lace Necklace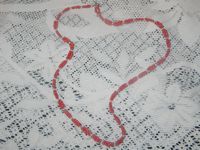 18" Seed Bead and Silver beads!
6.99
Amathist Necklace with Green and Purple
18.99